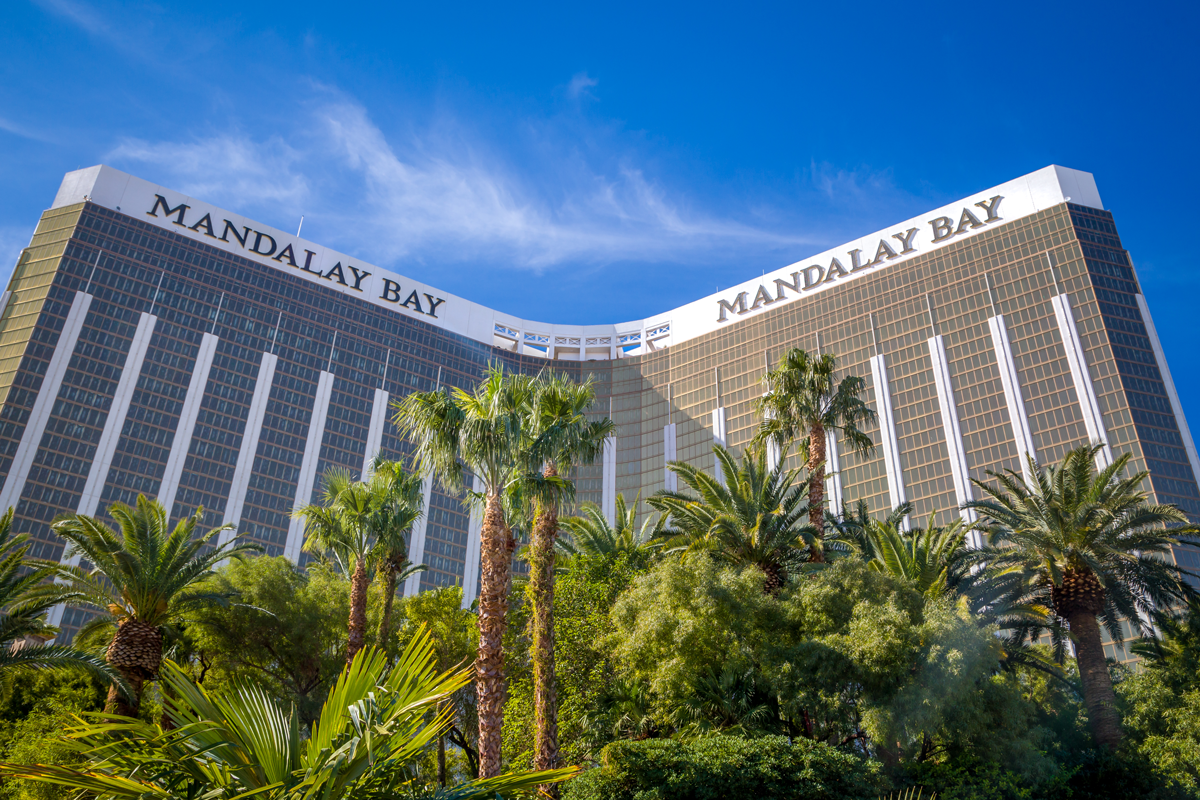 Cisco Live may have outdone itself this time.
Thousands of the world's leading tech professionals attended the annual conference at the Mandalay Bay Convention Center in Las Vegas July 10–15, 2016. Defined by the IT mogul as "the premier training and education destination for the IT industry," attendees had the exclusive opportunity to choose from over 1,000 Cisco Live innovation talks that revolved around data center, security, Internet of Things (IoT), enterprise networks, DevNet, the cloud, collaboration and service provider. In addition to the talks, they had the chance to learn, practice and apply their knowledge of Cisco technologies by visiting walk-in self-paced labs, "Meet the Expert," the Customer Success Lounge, DevNet Zone, Think Tank and the Technical Solutions Clinic.
Learn more here.
Cisco Live kicked off with a keynote by Chuck Robbins', who replaced John Chambers as Cisco's CEO in July 2015. The audience was all ears as he delivered his first Cisco Live keynote on the vision and strategy of technologies that will be the key to outrun competitors and win in digital.
Read more: 5 Takeaways From Chuck Robbins' First Cisco Live Keynote.
Other keynote speakers included Jason Silva, Zorawar Biri Singh and Kevin Spacey – yes, you read that correctly. Kevin Spacey delivered a comical rendition of President Frank Underwood (from the Netflix original series House of Cards), poking fun at presidential candidates Hillary Clinton and Donald Trump, as well as former President Bill Clinton. He then moved on to a statement that completely blindsided listeners.
"You might prefer a 45-minute dissertation on the architectural flexibility of the Nexus 9000 series and the advantage of a scalable virtual extendable LAN multi-tenancy," he began. "That's right. I know your f***ing terms. I can talk about that if I wanted to. And I would do that if I had any idea of what I just said."
The audience roared with cheers and laughter. However, the words that captivated the keynote audience centered on the business and art of storytelling – that companies should take advantage of emerging technologies and apps to communicate their story, such as by using virtual and augmented reality.
"Create something that you find compelling and others will, too. Don't try to create for the masses. Tell your own story. Tell what you know. That's what gets me to share content," Spacey said seriously. "If you are as intense as I am in pushing the boundaries of your work and challenging your audiences, then you need to always try to be a step ahead to surprise them, to maybe even inspire them. To take them to new places they've never been because they want to go. They're dying to go. It's entirely up to us as to whether we're going to be inviting and take them along."
Watch the full length keynotes and innovation talks here.
Among the sea of faces sat INE's instructor Brian McGahan, CCIEx4 #8593, CCDE #2013::13. However, McGahan didn't remain seated for long. Undoubtedly a standout attendee this year, the world-renowned networking guru attended Cisco Live wearing a suit covered in blue skies and puffy white clouds – an obvious connection to the rise of cloud computing technology. McGahan rose to resounding applause when Cisco Live's executive host, Karen Walker, SVP and chief marketing officer at Cisco recognized McGahan on the satirical list of "Ten Reasons to Know You're at Cisco Live in Las Vegas."
Even Chuck Robbins, CEO of Cisco, couldn't resist tweeting his amusement at McGahan's cloud suit: "A bit cloudy here at #CLUS – love the spirit! @Cisco." 
Cisco's release of the new CCIE Data Center v2 updates was a hot topic this year, with attendees buzzing about the new DCv2 written and lab exams that went live July 25, 2016. During his visit, McGahan live-blogged the TECCCIE-3644 – CCIE DC Techtorial, which focused on Cisco's Data Center exam updates.
Read Brian McGahan's live coverage from Cisco Live's techtorial of the new CCIE DCv2 updates.
Yet another Cisco Live exclusive was the fourth annual Cisco Empowered Women's Network (CEWN), held Sunday afternoon, which featured keynotes, lightning talks and a panel discussion led by thought-leaders in IT, providing customers, partners and employees to join together to support women pursuing leadership, networking, innovation and success.
Visit Cisco Live's session catalog for an complete overview on the education and training provided to attendees.
Interested in attending Cisco Live? Save the date for next year's event, which will be held June 25–29, 2017.